This post may contain affiliate links. For more on this please see the disclosure
Meccano Meccasaur – ONLY $39.98 (Reg: $100)!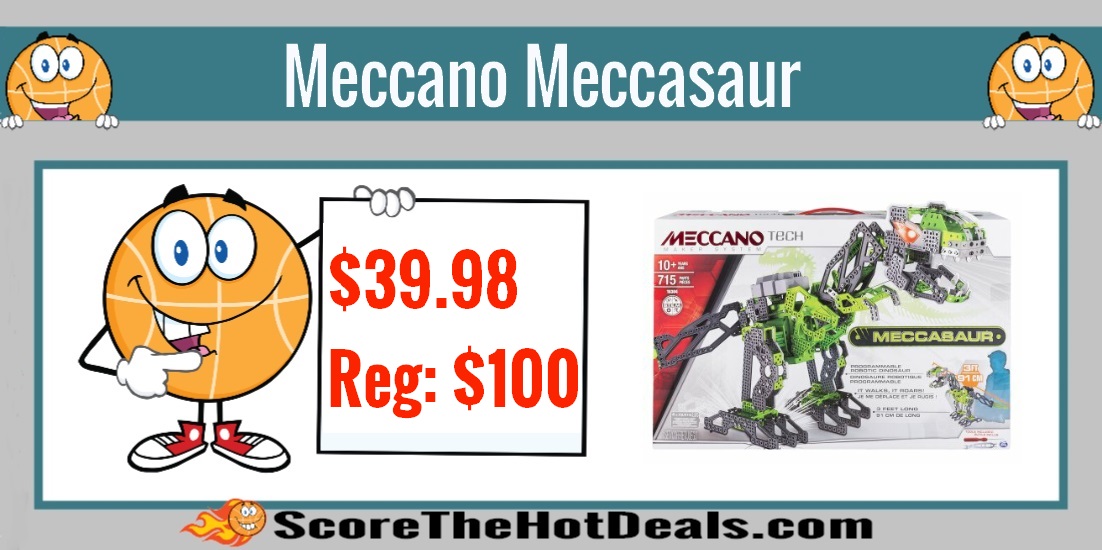 ROAR! Score the Meccano Meccasaur for just $39.98 with FREE shipping at ToysRUs! You can also opt for free in store pick up as soon as today. This is regularly priced at over $100!
Bring home your very own robot dinosaur best friend! Its up to you to build it, program it, and interact with it however you wish. This programmable robotic dinosaur is an impressive 3 feet long! Built from both metal and space age plastics, the Meccano Meccasaur is a real-life walking T-Rex with realistic behavior and a fun sense of humor. Meccasaur roars, responds to petting, guards and attacks, answers yes or no, and features real stomping action. Meccasaur is your favorite ferocious dino brought to life!

About the Product:
Programmable T Rex robot interacts with you.
Meccasaur responds to petting, answers yes/ no questions, and stomps around.
Your new loyal friends guards against attacks and really roars!
Meccasaur is for ages 10+ and requires 4 C batteries (not included).