This post may contain affiliate links. For more on this please see the disclosure
*FREE* Alice's Adventures In Wonderland E-book!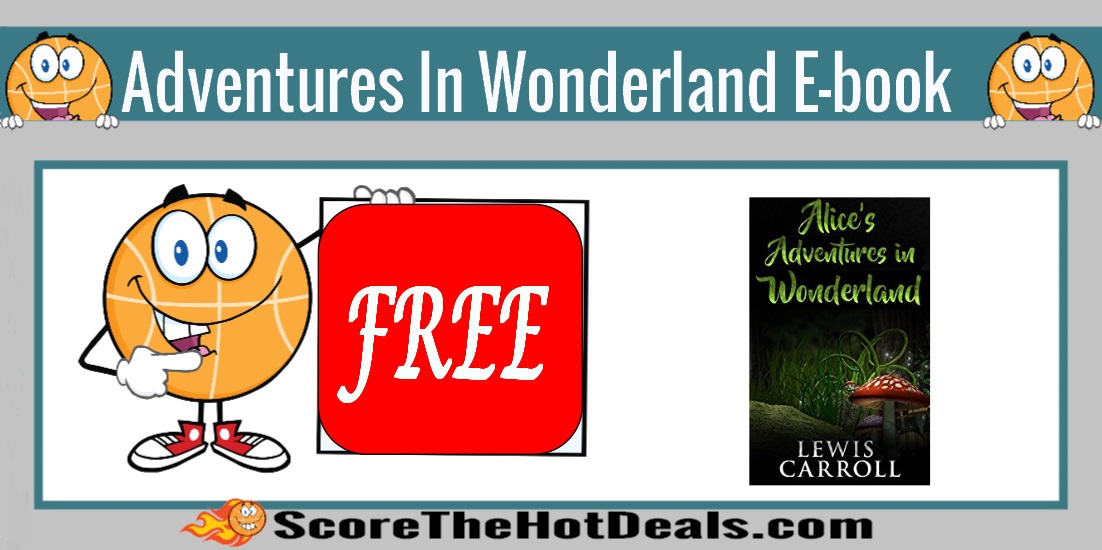 Looking to add a classic to your Kindle Library?! Hurry on over and score Alice's Adventures In Wonderland by Lewis Carroll (the Kindle Edition) for FREE! This is regularly $3, so be sure to grab this freebie while it lasts!
Kindle Edition. Mix equal parts creativity, bewilderment, and complete nonsense and you have Alice's Adventures in Wonderland. On a day that begins like any other, Alice notices a rabbit—a rabbit with a pocket watch. She chases after it and stumbles down a hole… and keeps falling and falling and falling. That's when things start to get weird. She encounters a bizarre cast of characters — the Mad Hatter, the March Hare, a pipe-smoking caterpillar, the Pigeon, a Duchess, the Cook, and the decapitation-happy Queen of Hearts. It's an adventure of completely intolerable logic, as witty as it is completely insane.


NOTE: Prices can change frequently, so double check the price before purchasing and don't wait to jump on this deal!