This post may contain affiliate links to help offset the cost of running and maintaining a blog. Read the disclosure. Thanks for your support!
13.75 in. Wok – As Low As $4.93!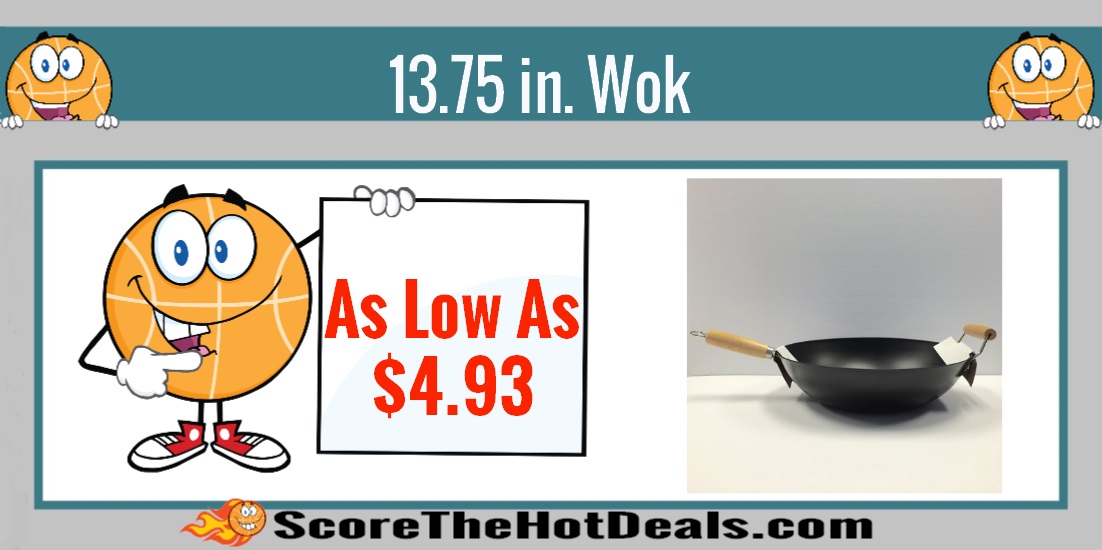 Stir up some savings and score a Mainstays 13.75 in. Wok for as low as $4.93! Simply order online for in store pick up to score the pick up savings making it just $4.93! If you prefer shipping you can order them at $5 each with free shipping on orders over $35.
Cook up your favorite stir-fry dishes in this Wok. It is made with a non-stick interior surface, so food slides easily from the pan to the plate. The coating also makes it easy to wipe clean. This Mainstays wok features wooden cool-to-the-touch handles for safe flipping and stirring during meal preparation. The round wok cooks foods evenly. Use it on gas or electric stovetops to stir together veggies, rice and meats. Wok-cooked meals are healthier because they use less oil than skillets. Plus, you can use this versatile pan to fix other dishes, too. Use it to warm tortillas and flip salads. It also comes in handy when you have to scramble eggs for a large family. Once you realize how simple it is to use, you will want to use it to cook-up other dishes.