This post may contain affiliate links. For more on this please see the disclosure
*GO NOW!* Rocket Blender 12 Piece Set – ONLY $7.99!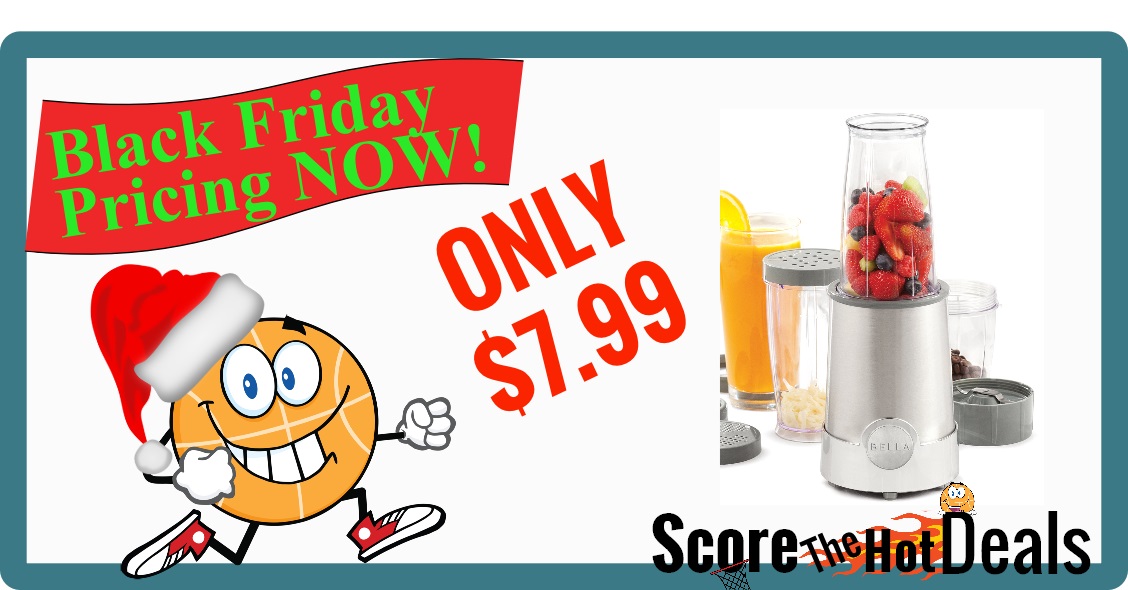 Hurry on over while supplies last to Macy's and score Black Friday deals NOW! You can grab the Bella Rocket Blender 12 Piece Set for only $7.99! This is on Black Friday special for just $19.99 PLUS you will be able to submit for a $12 rebate making it just $7.99!
All your blending & grinding needs will be taken care of with this compact and sturdy BELLA Rocket Blender. With one easy twist it can it all. The blending blade will create nutritious smoothies, creamy sauces and spicy salsas, while the grinding blade will swirl away homemade nut spreads, grind coffee beans, spices and seeds for savory seasonings. Versatility at its best!