This post may contain affiliate links. For more on this please see the disclosure
SCORE! Grab a FREE Pure AirWick Freshmatic Refill!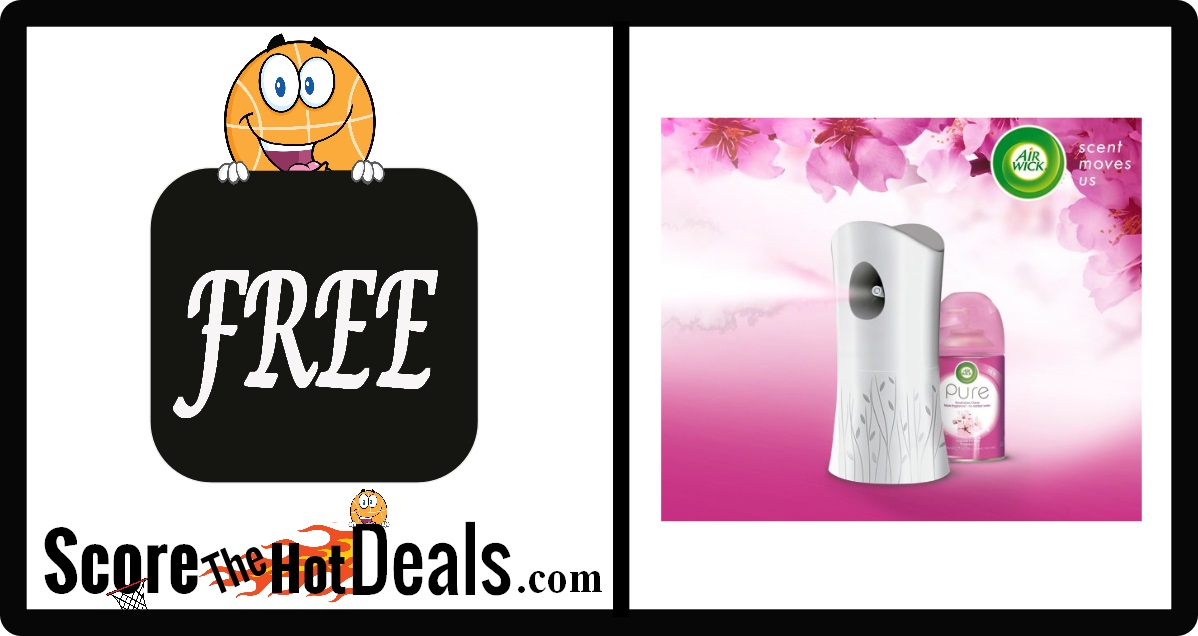 Would you like to try a Pure AirWick Freshmatic Refill? How about for FREE?!
Pure uses a propellant and long lasting fragrance packaged under pressure in a sealed container. Unlike traditional aerosol air fresheners, the fragrance in Air Wick Pure air fresheners is dispersed through pressurized air, instead of a mist of water-based droplets. This means you can give your home a long lasting burst of fragrance as and when you feel, without risking water downfall that results in sticky surfaces.
How to score this deal: 
 Buy a AirWick Freshmatic Refill from any US retailer between 8/15/17 and 3/25/2018.
Fill out the form provided on their site
Send completed form along with original, dated cash register receipt with purchase price circled to the address given to receive a refund of your purchase price up to $5.50.
All submissions must be postmarked by 4/15/2018 and received by 4/30/2018.
NOTE: Prices can change frequently, so double check the price before purchasing and don't wait to jump on this deal!