This post may contain affiliate links. For more on this please see the disclosure
Our Top Picks for Family Friendly Halloween Movies!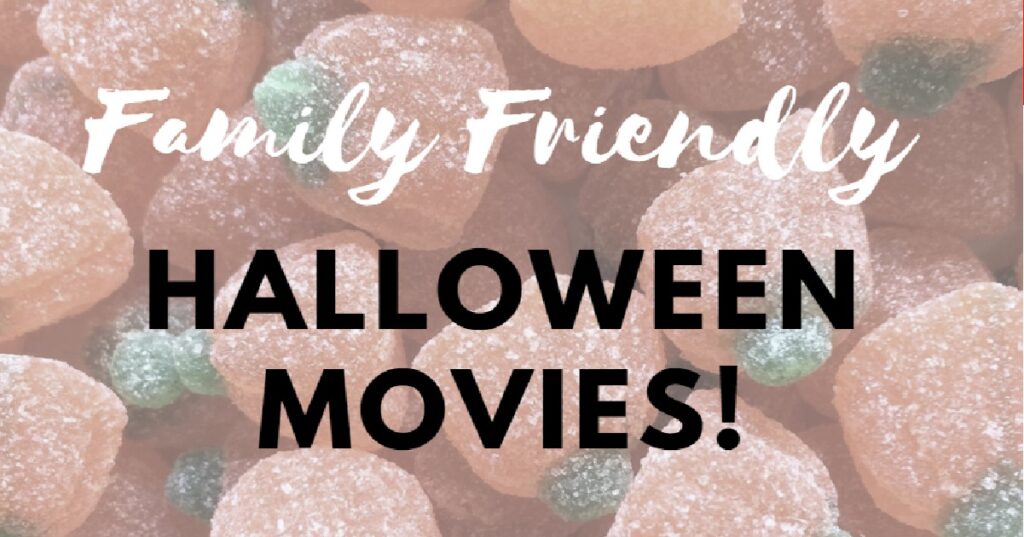 One of our favorite things to do is to have a weekly movie night. Now with the spooky season upon us, I compiled a list of our favorite Halloween movies that you can enjoy with the kids!
Halloweentown
Hocus Pocus
Hocus Pocus 2
Monster House
Casper
Spooky Buddies
Nightmare Before Christmas
The Muppet Halloween Movie
Ghostbusters
Coraline
E.T.
The Witches
Beetlejuice
Scooby-Doo
Arthur and the Haunted Tree House
Hotel Transylvania
Hotel Transylvania 2
The Addams Family
The Addams Family 2
Race To Witch Mountain
Matilda
Jumanji
Under Wraps
Twitches
It's the Great Pumpkin, Charlie Brown