This post may contain affiliate links. For more on this please see the disclosure
8 Ways to Save Money in 2023!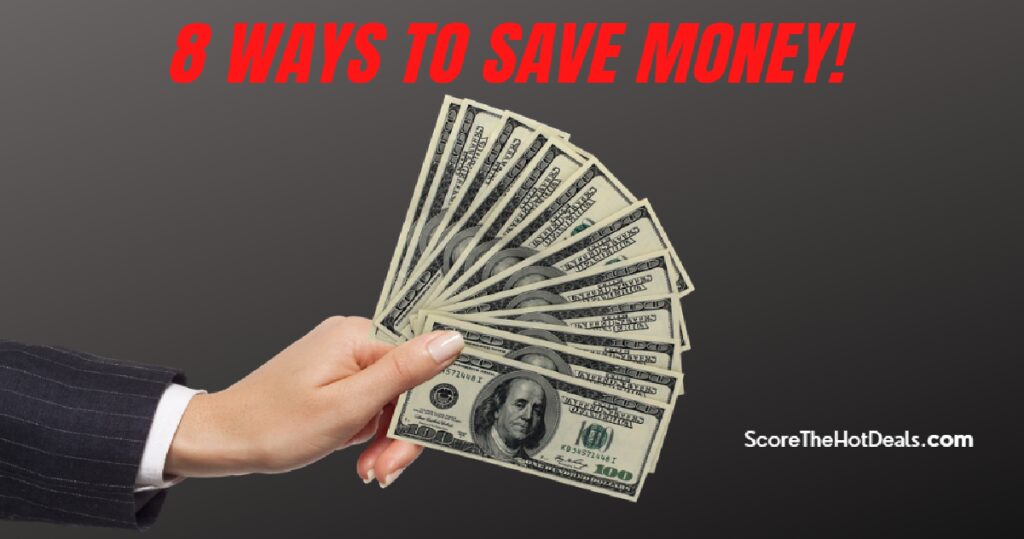 As the new year approaches, many of us are thinking about ways to save money and make our finances more secure. Here are eight simple ways you can start saving money in 2023:
Make a budget: The first step to saving money is knowing where your money is going. Take some time to sit down and create a budget that tracks your income and expenses. This will help you see where you can cut back and find areas where you can save.
Cut unnecessary expenses: Once you have a budget, look for areas where you can cut back on expenses. This might include cancelling subscriptions you no longer use, switching to a cheaper phone or internet plan, or cooking at home instead of eating out.
Shop around for the best deals: Don't just settle for the first price you see. Take some time to shop around and compare prices to make sure you're getting the best deal. This is especially important for big purchases, like appliances or cars.
Save on groceries: Groceries can be a big expense, but there are ways to save. Try buying in bulk when items are on sale, using coupons, and opting for store-brand products. You can also save money by meal planning and cooking at home instead of eating out.
Reduce your energy usage: Small changes, like turning off lights when you leave a room and unplugging chargers when they're not in use, can add up to big savings on your energy bill. Consider investing in energy-efficient appliances and making sure your home is well-insulated to further reduce your energy costs.
Save on transportation: Transportation costs can add up, especially if you're driving a gas-guzzling car or taking expensive cabs. Consider carpooling, using public transportation, or biking to work to save on fuel and transportation costs.
Negotiate your bills: Don't be afraid to negotiate your bills with providers. If you've been a good customer, they may be willing to lower your rates or offer you discounts. It's worth a try!
Save for the future: Finally, make sure you're saving for the future. Set up a retirement account, and consider saving for other goals, like a down payment on a house or a child's education. The earlier you start saving, the more time your money has to grow.
By following these tips, you can start saving money and achieving your financial goals in the new year.