This post may contain affiliate links. For more on this please see the disclosure
10 Candy Alternatives To Hand Out This Halloween!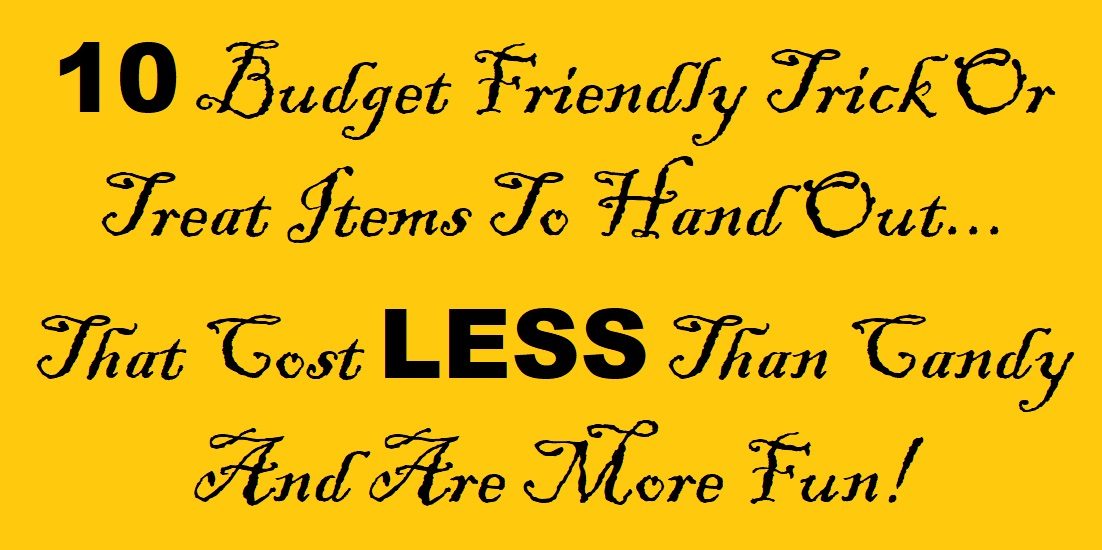 Trick OR treat? Honestly who doesn't love getting some good candy? I know even as an adult I sure do, but everyone is so picky with what they like and dislike and what they may be allergic to, so this year I decided to hand out an alternative to candy that is still a treat! Plus all of these options are Teal Pumpkin Project approved!
The average cost of just one name brand piece of candy seems to be around 18¢ and we all know you usually don't just give one piece! Guess what? All of the 10 (okay 12) super cool ideas below cost even less than that per piece and are way more fun!
So what are these ten budget friendly trick or treat items?
NOTE: Prices can change frequently, so double check the price before purchasing and don't wait to jump on this deal!